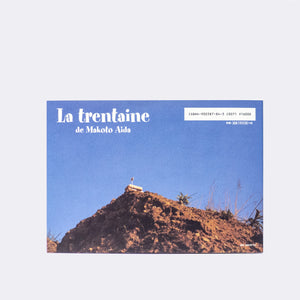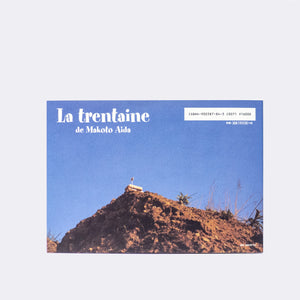 La Trentaine De Makoto Aida
La Trentaine De Makoto Aida
by Aida Makoto
2002
48 Pages
18.5 x 26 x 0.7 cm
Soft cover
The present monograph provides a review of Japanese artist Makoto Aida's body of work produced during his 30s, the titles of which have been listed in 'Chapter Headings'.
Published by ABC Shuppn
AIDA MAKOTO
Aida Makoto (b. 1965 in Niigata, Japan) is known for his provocative works of manga, painting, video, photography, sculpture, and installation. He graduated from the Tokyo University of the Arts with both a BFA and an MFA. Makoto explores society and history and goes beyond "the borders between contemporary and pre-modern, east and west with a body of work that includes pretty young girls, war paintings, and salarymen, Aida's distinctive style featuring bizarre contrasts and scathing critique has earned him a sizeable following among people of all ages." - Mori Art Museum. Some of his primary exhibitions include: The American Effect: Global Perspectives on the United States, 1990-2003 (Whitney Museum of American Art, New York, 2003), Roppongi Crossing: New Visions in Contemporary Japanese Art 2004 (Mori Art Museum, 2004), BELIEF (Singapore Biennale 2006), Bye Bye Kitty!!! Between Heaven and Hell in Contemporary Japanese Art (Japan Society, New York, 2011) and The Best of Times, The Worst of Times, Rebirth and Apocalypse in Contemporary Art (The First Kyiv International Biennale of Contemporary Art, Mystetskyi Arsenal, Kiev, Ukraine, 2012). His works are in the public collections of The Japan Foundation, Hiroshima City Museum of Contemporary Art, Museum of Contemporary Art, Asia Society New York, The National Museum of Art Osaka and Mori Art Museum Tokyo. Aida Makoto lives and works in Kanagawa, Japan.